So back to school is right around the corner and that usually means school supplies, uniforms, and figuring out some lunch ideas for school. If the idea of that last task gives you a mild sense of panic, don't worry!
In my list, I have over 40 lunch ideas to help make back to school a breeze. With this list, you will have plenty of options all year long.

I have listed different types of "main dishes" you can pack. Under each category, I have put a few options to help mix things up. If you pair any of these lunch ideas with some fruits and vegetables you will have a healthy lunch to send off with your kids.
Disclosure: This post contains affiliate links which I'm happy to promote. All thoughts and opinions are my own. Much love & thank you for your support. 🙂 To learn more about my policy, click here.
Lunch Ideas for Back to School
Quesadillas
Quesadillas can be served cold or hot. If you are going to serve them hot, heat them up in the morning and then wrap them in tin foil. They should still be warm and tasty by lunchtime. You can try rolling them up and cutting them into bite-size pieces to fit better into your child's lunchbox.
Here are some ideas for different types of quesadillas:
Cheese
Chicken
Bean
Refried Beans
Sandwiches
Sandwiches are an easy staple for school lunches. Here are some ideas that will help you mix up your lunches so your kids don't get bored.
Ham and Cheese
Turkey and Cheese
Peanut Butter and Jelly
Peanut Butter and Banana
Bacon, Lettuce, Tomato
Chicken Salad
Tuna Fish
Cream Cheese and Jelly
Salad
Salads are a great way to keep up the variety in your school lunches. You can add in whatever other vegetables your kids like as well as their favorite type of dressing. I recommend shredding the vegetables to make them easier to eat.
Here are some ideas for different salad bases:
Iceberg Lettuce
Romaine Lettuce
Themed Salad Kits (you can find some examples here)
Spinach
DIY Lunchables
Lunchables are incredibly convenient, but they are also super easy to make at home. You simply pack little cupcake liner size portions of each food group. For example, you could make one with turkey sandwich meat, cheese cubes, crackers, grapes, and carrots sticks. Super easy and kid-friendly. To see an example, check out Back to School DIY Lunchables at Glitter and Bubbles.
Wraps
Wraps are another great way to mix up your lunch ideas for school. You can use any of the same ideas that you would use for a sandwich, just in a tortilla. You can use whatever kind of tortillas that your family likes. My kids will happily eat wheat tortillas, which is another way to add in some whole grains.
Here are some wrap ideas:
Ham and Cheese
Turkey and Cheese
Bacon, Lettuce, and Tomato
Grilled Chicken and Ranch,
Peanut Butter and Banana
Bagel Sandwiches
Like wraps, bagel sandwiches help you take a traditional idea and mix it up a little. You can use mini bagels, or simply cut a traditional bagel in half to make it more kid-sized. Feel free to mix up the types of bagels you use for even more variety.
Here are some bagel sandwich ideas:
Cream Cheese and Jelly
Peanut Butter and Jelly
Turkey and Cheese
Ham and Cheese
Lunchbox Kabobs
Lunchbox kabobs are a fun way to mix up your school lunches. You simply take a skewer and slide cubes of meat, cheese, and other goodies onto them. My kids love the novelty of eating their meals off of a skewer. You can find a great Kid Friendly Kabob Recipe at Modern Mom Life.
Pizza
Pizza is a great lunch idea for school. I haven't met a child yet that doesn't love pizza. You can serve it cold or warm. If you serve it warm, heat it up in the morning and wrap it in tin foil. That way it will be nice and warm by lunchtime.
Here are some different pizza variations:
Pizza slices
Mini Pizzas
Bagel Pizzas
English Muffin Pizzas
Muffins
There is no reason that muffins should only be eaten during breakfast. Add them to your children's lunch for a fun change of pace. You can make a big batch of muffins ahead of time and freeze them. Then you just pull them out the day you need them. Click the links below to see the recipes for each type of muffin.
Oatmeal Bars
Oatmeal bars are another great addition to your lunch ideas for school. They are easy to make ahead of time. Then you freeze them in individual portions. You can simply pull them out while still frozen and put them into your kid's lunchbox. They should be thawed and ready to go by lunchtime. Click the links for the recipes to these yummy oatmeal bars.
Conclusion
So there you have over 40 yummy lunch ideas for back to school. You can pick items off this list and make sure your kids never get bored with lunch. These ideas also work great to serve your kids at home as well.
Feel free to share any of your favorite ideas from the list as well as any other ones your kids love. You can comment below or email me at Candice@littlestepsbighappy.com. For more kid-friendly meals, follow me on Pinterest here. 
Looking for more healthy recipes for kids?
You might also like: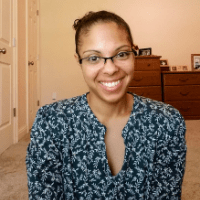 I'm a busy mom of 3 turned Health and Fitness Coach and Self Defense Instructor. I help inspire other moms to reach their health, fitness, and weight loss goals. You can usually find me chasing my kiddos around, training Brazilian Jiu-Jitsu, or sneaking away to read romance novels. About Me