At the end of a long day, there is nothing like the relief of knowing that dinner is already taken care of and you don't have to worry about it. That's why I put together this list of healthy crockpot meals for kids.
That way after a long crazy day where you were late getting everyone out the door, your toddler had 2 meltdowns and refused his afternoon nap, and you've spent a few hours trying to help your other child finish her homework that you don't even understand how to do, you can still feed your family a healthy meal they will actually eat.
Crockpot meals are one of my favorite ways to make sure that dinner is taken care of ahead of time. They work great for busy nights running around to soccer practice or just as a no-fuss way to make sure you can spend more time relaxing in the evening instead of cooking.
This list is comprised of healthy meals that your kids will enjoy too. I have a house of pretty picky eaters, so I made sure to add meals to the list that even they would approve of. Or at least be willing to taste. Sometimes that's half the battle. 😑
Disclosure: This site uses affiliate links. If you click on one of the links and make a purchase I may receive a small commission. This doesn't change the price for you and helps to support this blog. To learn more about my policy, click

here.
Are these meals low carb?
This list of healthy crockpot meals for kids is focused more on healthy whole foods rather than low-carb. I don't advocate low-carb for adults (it's crazy hard to stick to long-term), but I definitely don't recommend it for kids. 
Kids need healthy carbs and protein for their growing bodies to give them energy. 
This list is full of simple whole food recipes that are a lot better than hitting the drive-through or pulling out the frozen pizzas. Plus, I've put together recipes that should appeal to most kids.
I'm always looking to serve my family healthier meals that fit in line with my own weight loss efforts, and these recipes fit the bill. Even if you aren't trying to lose weight, but maybe just want to make sure your family eats a better diet, this list has you covered.
Tips for Using a Crockpot
If you're new to using a crockpot or slow cooker, here are some of the things I always keep in mind:
Pay attention to the cooking time. 
Most recipes that cook in the crockpot take about 4-6 hours on high or 6-8 hours on low. Especially if the recipe includes any meat in it.
Some soups however only take about 3 hours. I have also seen some recipes that take 7-9 hours.
On more than 1 occasion I have looked at the recipe too late and missed my window for when I needed to start the meal and ended up having to cook something else. The convenience of a crockpot meal is kind of lost when it's not actually ready in time for dinner.
Don't open the lid.
While your food is cooking, resist the impulse to open the lid. This significantly drops the temperature in your crockpot.
It can take up to 15 minutes for everything to heat back up to the right temperature. That's 15 minutes longer you will be waiting for your meal to be ready.
You don't need to worry about stirring or mixing the ingredients. Most recipes you can just dump and go. If a recipe does need to be stirred first, it will say so in the directions.
If the recipe you're cooking is something you need to eyeball or check to see if it's done, wait until you get close to the time the recipe says it will be finished and check then. 
Don't let your recipe overcook.
While crockpots are great for cooking things slowly and keeping them nice and moist, it is possible for all the moisture to cook off if it stays in there too long.
This has usually happened to me when I've tried to stretch how long I left my meal in the crockpot past the original recipe instructions. The end result is often food that's either a little burnt on the bottom or dried out and stuck to the sides of my crockpot. 
Don't overfill the crockpot.
Don't fill your crockpot more than 2/3 full. Overcrowding can make it hard for your food to cook properly and drastically increases your cooking time.
If you're trying to cook a large recipe, make sure you get a crockpot big enough.
Where can I buy a crockpot?
If you don't have one yet, my favorite place to buy a crockpot is Amazon. (It's probably my favorite place to buy almost everything if we're being honest. 😂)
If you're working on a budget, I would recommend this one here. It's a good size crockpot and does everything you need it to. You have to manually adjust the temperature, but it still has Warm, Low, and High cook settings.
I have one with this brand and it's lasted for almost 15 years and it's still going strong.
If you have a little extra to spend, I would recommend this one here. It's a little bit bigger which is nice if you have a big family to feed. The programmable timer is also really nice.
It will automatically switch over to warm when the timer goes off. This means you can cook shorter recipes while you're out of the house and not have to worry about your food overcooking while you're gone.
Don't forget the liners!
For super-easy clean-up make sure you also order some crockpot liners. Imagine not only having dinner ready and waiting for you at dinner time but also not having to wash or scrub any pots!
*sigh* I get all dreamy just thinking about it lol. You can order some great crockpot liners here.
35+ Yummy & Healthy Crockpot Meals for Kids
I have split this list up into chicken recipes, soup recipes, and beef & pork recipes. You will notice that a big portion of this list is chicken recipes.
In my experience chicken is the easiest form of protein to feed those picky eaters. It's also super versatile as you'll see in the list below.
If chicken isn't your favorite, a lot of these recipes can easily be substituted with turkey or tofu if you're looking to go vegetarian.
If you come across a recipe that doesn't list any sides, my favorite healthy go-to's are rice or steamed veggies.
Healthy Chicken Crockpot Meals

Healthy Soup Crockpot Meals

Healthy Beef & Pork Crockpot Meals
Making the most of these healthy crockpot meals for kids…
I hope this list of healthy crockpot meals for kids will help you make feeding your family some healthier meals a little easier and less stressful. I find it super helpful to make sure I make a note of any healthy meals that are a hit with my family.
Then I can easily refer back to it when I'm meal planning for the week. If you want to help make meal planning a little simpler and more organized, check out my Weekly Meal Planning Bundle.
It has worksheets to help you plan dinner each week, plus a month of themed dinner ideas to keep things interesting. You can get it HERE.
What are your favorite healthy crockpot meals for kids? Tell us in the comments below or email me at Candice@littlestepsbighappy.com. Follow me on Pinterest for more healthy family recipes.
Looking for more healthy recipes for families?
Healthy Dinner Recipes
Healthy Snack Ideas
Healthy Lunch Ideas
Healthy Breakfast Recipes
Pin this for later!!
👇
👇
You might also like…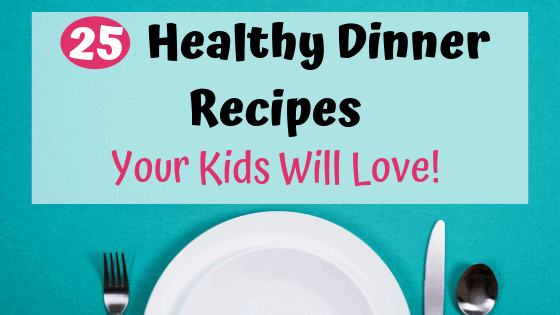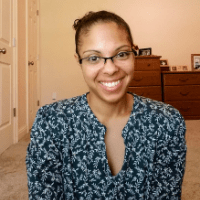 I'm a busy mom of 3 turned Health and Fitness Coach and Self Defense Instructor. I help inspire other moms to reach their health, fitness, and weight loss goals. You can usually find me chasing my kiddos around, training Brazilian Jiu-Jitsu, or sneaking away to read romance novels. About Me