Do you ever get tired of making the same meals over and over again? I certainly do! My family (especially my husband) are absolutely zero help when it comes to planning our meals for the week.
My goal is to have easy weekly meal plans that are healthy and that my whole family will eat. Or at least most of my family. Some days my picky eaters are going to be stuck with peanut butter and jelly sandwiches! (Honestly, they prefer it that way.)
I find lists to be super convenient in helping me plan our meals without repeating myself over and over again. So I spent a little time on Pinterest putting this list together and I'm sharing it with you! Hopefully, I can save you some of the frustration I go through each week.
Disclosure: This post contains affiliate links which I'm happy to promote. All thoughts and opinions are my own. Much love & thank you for your support. 🙂 To learn more about my policy, click here.
Easy Weekly Meal Plan #1
Easy Weekly Meal Plan #2
Easy Weekly Meal Plan #3
Easy Weekly Meal Plan #4
Conclusion
Let me know what you think of my 4 easy weekly meal plans for healthy families. Sign up below to get access to my FREE resource library where you can find printable versions of these meal plans.
If you have any recommendations or suggestions, let me know. I always love hearing new recipe ideas or ways to feed my family some healthy food. You can comment below or email me at Candice@littlestepsbighappy.com.
Looking for more healthy recipes for families?
Healthy Dinner Recipes
Healthy Snack Ideas
Healthy Lunch Ideas
Healthy Breakfast Recipes
Pin this for later!!
You might also like: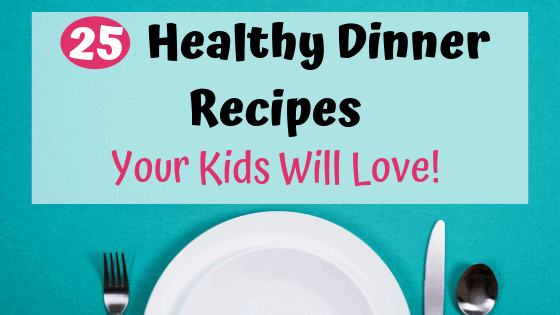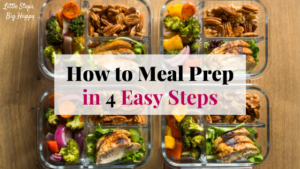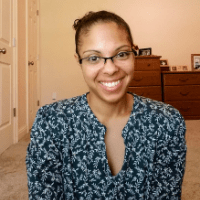 I'm a busy mom of 3 turned Health and Fitness Coach and Self Defense Instructor. I help inspire other moms to reach their health, fitness, and weight loss goals. You can usually find me chasing my kiddos around, training Brazilian Jiu-Jitsu, or sneaking away to read romance novels. About Me