Need some fast snack ideas? If your kids are anything like mine, when they realize they are hungry, they want to eat immediately! With this list of quick healthy snack ideas, you can get something healthy and filling in front of your kids before the hangry sets in.
The snack ideas on this list are healthy and very easy to make. Some of the items on this list can be put together in a matter of minutes. You can easily mix and match the items on the list to suit your own family's preferences.
All of these snacks are kid tested and mom approved. My kids really enjoy eating them, and I feel good serving my kids something healthy and nutritious.
Disclosure: This post contains affiliate links which I'm happy to promote. All thoughts and opinions are my own. Much love & thank you for your support. 🙂 To learn more about my policy, click here.
11 Quick Healthy Snack Ideas for Kids
1. Fruit Kabobs with Yogurt
Fruit kabobs are so fun for kids to eat! They love the novelty of eating the fruit off the sticks. Add a bowl of yogurt for dipping the fruit in.
2. Banana, Peanut Butter, and Chocolate Chip Boats
Banana, peanut butter, and chocolate chip boats are a lot of fun for kids. They look fun and taste amazing! You can easily substitute different nut butters or toppings to adjust for allergies.
3. Granola and Yogurt
Granola and yogurt is another quick healthy snack for kids. They can eat the granola separately with some milk, or they can pour it over their yogurt. You can also add in some berries or nuts as toppings.
4. Apples, Peanut Butter, and Graham Crackers
Apples, peanut butter, and graham crackers are a classic snack for kids. Quick, simple, and sure to keep the kids satisfied until dinner time.
5. Fresh Vegetables and Ranch with Toast
Fresh vegetables and ranch is a great way to add some healthy food into their diet. The toast rounds out the snack and it is all ready to eat in a few minutes.
6. Fruit Salad with Fruit Dip
This is another quick healthy snack idea that is ready in minutes. The dip helps make the fruit a little more fun. Perfect for any kids who are reluctant to eat "healthy" food.
7. Peanut Butter Banana Muffins
These Peanut Butter Banana Muffins from Chef Savvy are amazing!! They are a great blend of sweet and healthy and super quick to make. They were good enough I even snuck a couple to eat before they disappeared.
8. Smoothie
Smoothies are a great way to sneak in some healthy ingredients without your kids noticing. Most kids love smoothies and will drink them with no complaints. This Frozen Banana Raspberry Smoothie is delicious and fast.
9. Hardboiled Eggs with Pretzels
Hardboiled eggs with pretzels is a quick simple snack that will help keep your kids full until dinner. You can easily make a batch of hardboiled eggs the night before and have this snack ready in seconds. I have an awesome egg cooker that makes hard boiled eggs in minutes without any fuss!
10. Cheese with Crackers and Grapes
Cheese with crackers and grapes is another quick healthy snack idea for kids. It hits 3 main food groups and requires zero prep time for mom. Win/Win!
11. No-Bake Oatmeal Energy Balls
These No-Bake Oatmeal Energy Balls from Bless This Mess are sure to be a crowd-pleaser with the kids. They are tasty, healthy, and great for on-the-go snacks. You can easily make them ahead the night before and have them ready and waiting in the fridge for when your kids get hungry.
Conclusion
So those are 11 quick healthy snack ideas for kids. Now you have some great snack ideas that the kids will eat and you can feel good about feeding them! Keep these in mind the next time your kids are trying to convince you they are starving ;).
For more great snack ideas and recipes follow me on Pinterest here. If you have any other great snack ideas for kids, leave a comment below or email me at Candice@littlestepsbighappy.com.
Looking for more healthy recipes for kids?
You might also like: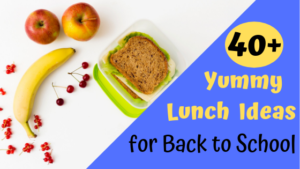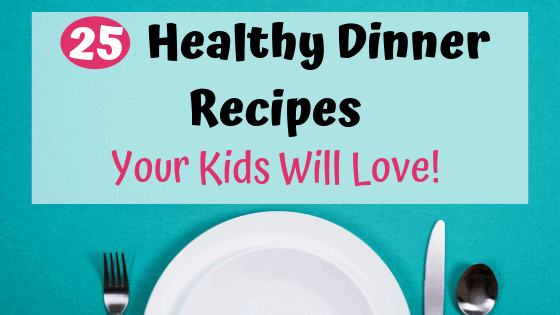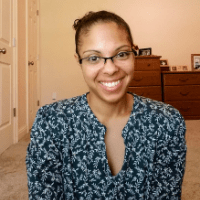 I'm a busy mom of 3 turned Health and Fitness Coach and Self Defense Instructor. I help inspire other moms to reach their health, fitness, and weight loss goals. You can usually find me chasing my kiddos around, training Brazilian Jiu-Jitsu, or sneaking away to read romance novels. About Me