Mom life is difficult enough, but trying to get in shape as a mom… that's a whole other ball game.
At 34, after 3 kids, I'm in the best shape of my life. But it's been a long, tough road to get there. 
When I first moved out of the house at 19 and was finally on my own, I quickly became aware of an area that I struggled with. My weight.
I put on over 20 pounds in 6 months and for the first time in my life, my diet and exercise were a problem.
I was considerably overweight, starting to creep toward high blood pressure, and completely out of shape.
I didn't know what to do, but I knew I needed to make a change.
And thus began the long journey toward my goal of feeling fit, healthy, and in shape.
Over the next 12 years, I tried numerous diets, saw my weight go up and down, had 3 kids, and really devoted myself to learning what it takes to lose weight and get fit.
Little Steps, Big Happy is an insider peek into the changes I have made in my life that helped me finally get in shape and feel comfortable and confident in my body.
I hope that by sharing my own journey, you will feel motivated and empowered to start taking steps to create the healthy and fit life you deserve. 
About Candice McDaniel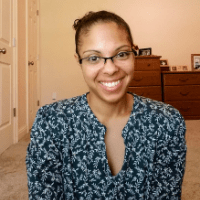 Candice McDaniel, Founder & Managing Editor
Hey, I'm Candice McDaniel, wife, mother of 3, Health and Fitness Coach, and Self Defense Instructor.
After dealing with the ups and downs in my own health and fitness journey, I launched Little Steps, Big Happy to help other moms feel encouraged and empowered to make positive changes in their own lives.
And I've made it my personal mission to inspire other moms to start prioritizing their health and fitness and take action. I hope that sharing my own experiences will motivate them to start making changes for themselves.
To help in that mission, I share my experiences with eating a better diet, exercising regularly, and managing it all while still showing up for my kids.
I've been in the exact same place you may be today…
…trying to cope with the changes my body underwent after having kids.

…feeling too tired and overwhelmed to even think about eating healthy or exercising.

…while simultaneously being embarrassed and frustrated about how I looked.
I spent years watching my body and weight steadily creep up while feeling powerless and unsure of what to do about it.
After watching my clothing size increase as my confidence and self-esteem around my body decreased, I committed to making a change and figuring it out. No matter what!
I spent years trying different diets and programs before I finally found what worked for me. I was able to lose weight, get stronger, more fit, and finally feel like myself again.
After going through this first-hand experience of how difficult it can be to make healthy changes in your life as a mom, I quickly realized something else: not enough moms were sharing their own journey.
There were numerous times in my own experience that I would have benefitted from seeing another mom successfully balance taking care of herself while also taking care of her kids and family.
And although I persevered, got back to a healthy weight, and improved my physical fitness, I realized other moms could benefit from hearing about my journey and my own experiences.
Little Steps, Big Happy is not a medical website. I do not provide medical advice or opinions. But I do share my own experiences, encouragement, and personal opinions of products or services that have helped me.
Please consult medical advice from a professional before undertaking any changes to your diet or exercise.
How We Make Money
We believe that the best way to provide value to our readers is by putting your interests first. Everything on this site is added with the intention of helping our readers.
With that in mind, Little Steps, Big Happy enters into advertising agreements with partners that share our vision of helping other moms improve their health and fitness.
We only recommend products and services that we genuinely feel will help our readers. If you click through and make a purchase, I may receive a commission (at no extra cost to you).
Our Editorial Standards
Little Steps, Big Happy is a site built to help inspire and encourage other moms on their health and fitness journey while also providing practical tips and advice.
Most of the information shared is from a personal nature and references personal experiences. Any facts that I share are carefully researched and based on insights from other experts in this field. 
Your Privacy
We take your privacy seriously at Little Steps, Big Happy. We will never sell your data or personal information to anyone.
You can find out more on our privacy policy page.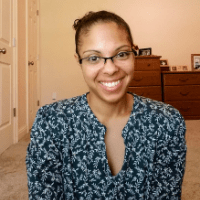 I'm a busy mom of 3 turned Health and Fitness Coach and Self Defense Instructor. I help inspire other moms to reach their health, fitness, and weight loss goals. You can usually find me chasing my kiddos around, training Brazilian Jiu-Jitsu, or sneaking away to read romance novels. About Me