Have you been searching high and low for healthy dinner ideas for families? Are you desperately trying to find something somewhat healthy that your kids will actually eat?
I swear I go through this every week when I'm meal planning. I'm always trying to find something to help lessen the mom-guilt from constantly feeding my two youngest children a steady diet of peanut butter and jelly sandwiches.
My daughter and my son don't like most of our normal family favorites, so I have compiled a list of some tasty-sounding healthy recipes that I think have a good chance of making the cut.
Looking for some healthy snack ideas for kids? Check out this post with

11 Quick & Healthy Snack Ideas for Kids.
These recipes on this list are healthy and simple because most kids don't like meals that have a ton of flavors or ingredients. They are broken down into crockpot recipes, instant pot recipes, and oven/stovetop recipes.
*Disclosure: This site uses affiliate links. This means that if you click on some of the links and make a purchase I receive a small commission. This in no way changes the price for you and helps to support this blog. I only recommend products that I believe would offer value to my readers. To learn more about my policy, click

here

.
25 Healthy Dinner Ideas for Families Your Kids Will Love
Crockpot Healthy Dinner Ideas for Families
First on my list of healthy dinner ideas for families are crockpot meals. The crockpot is probably my favorite kitchen tool.
My family is super busy in the evenings, so being able to throw something together in the morning, let it cook all day, and have dinner ready and waiting for me in the evening is always a huge relief. Especially when I got hangry kids asking me "What's for dinner?" every 2.5 seconds.
If you don't have a crockpot yet, the one pictured below is definitely the one I would recommend. It has a lid that locks so you can travel with it.
It also has a digital timer that automatically switches the crockpot from cook to warm when it's finished, so you don't have to rush or worry about being in the kitchen at the exact time your meal is done. And bonus, you can remove the inner "crock" and toss it in the dishwasher when it's time to do clean up.
Instant Pot Healthy Dinner Ideas for Families
Next on my list of healthy dinner ideas for families are Instant Pot meals. When I refer to Instant Pot meals, I'm talking about any type of meal that you can make in a pressure cooker.
Have you tried cooking with an Instant Pot or pressure cooker yet? They are amazing! Especially if you have hungry kids ready and waiting for dinner.
You can have a full meal cooking in a fraction of the time it normally takes, all while you are chasing the toddler around trying to put his diaper back on. (Or maybe that's just me lol.)
The pressure cooker pictured below is the one that I have. I have had it for about 3 years now, and I have been super happy with it. It has so many functions, I honestly wouldn't be surprised if it could cook dinner without any help from me lol.
Looking for some healthy lunch ideas for kids? Check out this post with 40+ Lunch Ideas for Kids.
Oven and Stovetop Healthy Dinner Ideas for Families
These recipes use the oven or stovetop to cook. They are still easy and simple because, if you're anything like me, you don't have hours to spend in the kitchen each day trying to prepare healthy meals.
Making the most out of these healthy dinner ideas…
Did you find some good dinner ideas to feed your family this week? I hope so. If you're looking for some more healthy dinner ideas for families, check out this post with 4 Easy Weekly Meal Plans for Healthy Families.
It has healthy recipes that will help you get dinner covered for the whole month!
If you already have some healthy dinner recipes for kids that you love, share them below or email me at Candice@littlestepsbighappy.com. You can also follow me on Pinterest for more kid-friendly recipes. 
Looking for more healthy dinner recipes?
Pin this for later!

👇

👇
You might also like: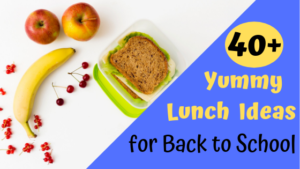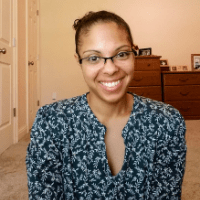 I'm a busy mom of 3 turned Health and Fitness Coach and Self Defense Instructor. I help inspire other moms to reach their health, fitness, and weight loss goals. You can usually find me chasing my kiddos around, training Brazilian Jiu-Jitsu, or sneaking away to read romance novels. About Me