I have compiled a list of some of my favorite healthy recipes for when you're on a budget. Eating healthy is an important part of my life these days. It is something I have committed myself to for me and my family. In the process though, I need to make sure we aren't breaking the bank to do it.
It's not always easy to find recipes that you can use for breakfast and lunch, so I have included some of those in my list. If you are looking for more recipes for breakfast, lunch, or dinner, follow me on Pinterest here.
If you're ready to add these recipes into your regular meal plan, read my beginner steps for meal planning here or my easy steps for meal prepping here.
Disclosure: This post contains affiliate links which I'm happy to promote. All thoughts and opinions are my own. Much love & thank you for your support. 🙂 To learn more about my policy, click here.
 Healthy Breakfast Recipes on a Budget:
1. Pumpkin Oatmeal
2. Apple of My Eye Overnight Oats
3. Scrambled Eggs w/ Fresh Fruit
4. Peanut Butter Granola
5. Banana and Chocolate Chip Baked Oatmeal Cups
Healthy Lunch Recipes on a Budget:
6. Slow Cooker Tomato Basil Soup

7. Slow Cooker Vegetable Beef Soup
8. BBQ Chicken Salad
9. Crockpot Burrito Bowls
10. Tex-Mex Chicken Chopped Salad
Healthy Dinner Recipes on a Budget:
11. Chicken Ranch Tacos
12. Grilled Chicken Caesar Salad
13. White Chicken Chili
14. Cabbage, Sausage, and Potato Soup
15. Roasted Chicken Sheet Pan Dinner
All of these recipes typically feed a family of four for much less than it would cost us to go out!  Knowing I'm eating healthy and saving money is usually all the motivation I need to stay out of the drive-through!
I hope these healthy recipes for when you're on a budget help your family. Let me know if you have any suggestions for your favorite budget-friendly recipes. Leave a comment below or email me at Candice@littlestepsbighappy.com.
Looking for more healthy recipes?
Healthy Dinner Recipes
Healthy Lunch Ideas
Healthy Breakfast Recipes
You might also like: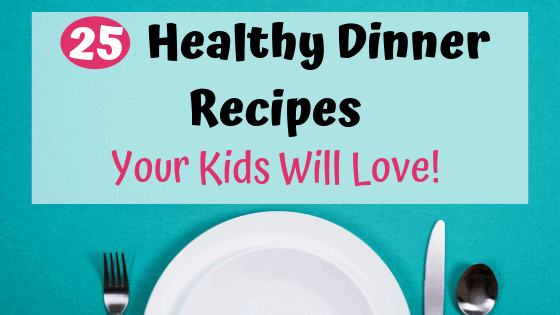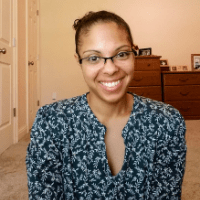 I'm a busy mom of 3 turned Health and Fitness Coach and Self Defense Instructor. I help inspire other moms to reach their health, fitness, and weight loss goals. You can usually find me chasing my kiddos around, training Brazilian Jiu-Jitsu, or sneaking away to read romance novels. About Me