Make life and eating healthy easier with these tasty keto freezer meals. With a variety of recipes to choose from, you'll never get bored!
Eating healthy ain't easy! Sure, keto is a great way to stick to your health goals, lose weight, and improve your nutrition overall, but it can be hard to find recipes that are keto-friendly and delicious.
And then on top of that trying to find time to cook every night … it can be overwhelming. That's where keto freezer meals come in!
These tasty keto freezer meals make healthy eating simple. With just a little bit of prep time, you can make a keto meal that you can enjoy whenever you want.
From casseroles to tacos and soups to stir-fries, here are 70 keto freezer meals that will help keep you on track with your healthy lifestyle.
Let's get to it!
Disclosure: This post may contain affiliate links which I'm happy to promote. All thoughts and opinions are my own. Much love & thank you for your support. 
 To learn more about my policy, click here.
Helpful Tips for Cooking Keto Freezer Meals
Before we dive into this list of keto freezer meals, let's cover a few quick tips about how to cook and prepare these meals. Having healthy food ready to go in your freezer is great, but if you prep them wrong you risk ruined ingredients, wasted money, and food that doesn't taste as good.
Here are some things to keep in mind:
Follow the directions for the recipes
The first thing you want to make sure you do is to follow the specific directions for each recipe. Some meals will require you to cook them before you freeze them.
For others you'll just dump everything into a freezer-safe container and pop them in the freezer. And some will require you to prep or cook the meal partway and then finish the rest after it's thawed.
So it's important to pay careful attention to how to prep and freeze your meals so they turn out just right.
Prep a few meals at a time
If you're going to sit down and prep a freezer meal, you might as well do yourself a favor and prep a few meals at the same time. Prepping multiple keto freezer meals will save you time and money in the long run.
You'll be able to make use of extra ingredients and save money by buying in bulk. Plus, it takes a lot less time to prep your meals when you're doing them all at once rather than spread out over time.
Plan to have enough variety
If you're prepping a large batch of meals ahead of time be sure that you've chosen enough variety in your meals. I've put together a pretty epic list of meals for you to choose from, so take a minute to find a decent amount of meals that you think you'll like.
Without enough variety in your meals, you'll quickly get bored of eating the same thing every day. Then, rather than prepping your keto freezer meals being this great time-saving decision, your food is taking up room in your freezer while you're eating something else.
Label your freezer meals
When you're prepping keto freezer meals, it's a good idea to label them. Put the name of the meal and either the date or the number of days from today that you should use it by.
Food looks really different after it's been in the fridge for a few weeks. Labels help you find exactly what you're looking for when you go to pull something out.
Customize the recipes if needed
Something else I would recommend is don't be afraid to customize your recipes if you need to. Maybe the recipe calls for something you don't like, or maybe you need to adjust the macros of a meal.
You can always tweak recipes and make them your own. Just be sure that if you're adjusting the macros (such as subtracting carbs or adding more fat) that it still fits into your keto diet plan if you're following one.
Invite a friend to cook with you
The last thing I would recommend is inviting a friend over to cook with you. Especially if you're doing a big prep, it's way more fun to do it with someone else. Plus, you can split the prep and costs between the two of you. That way you both end up with some healthy dinners that are ready to go.
Keto Freezer Meals – Prep Essentials
The last thing I want to talk about before I list off the keto freezer meals is what you'll need to have on hand for prep. The biggest thing you want to make sure you have is enough things to store your freezer meals in.
Things like freezer-safe plastic bags or disposable cookware usually work best in the freezer. You'll also want to make sure you have enough cooking utensils and tools to prep a lot of food all at once.
Here are some essential kitchen items that will make prepping your keto freezer meals easier:
With the right tools and some tasty recipes, prepping keto freezer meals can be a breeze. So now that you know all about keto freezer meals, let's dive into some delicious recipes!
Keto Freezer Meals
To get the full recipe and freezer directions for each meal, just click on the link.
For recipes that don't give a lot of details on how to prep the meal for the freezer, I've included any extra steps you might need to take. I've split this list up into a few categories for easier searching:
Soups
Ground beef
Chicken
Crockpot
Dairy-free
Pork & Misc.
Breakfasts
I've done my best to make sure there is a little something for everyone no matter what kind of food you're in the mood for or whatever you have on hand in the pantry. Enjoy!
Keto Freezer Meals – Soups
1.) Instant Pot Keto Tuscan Soup: This Instant Pot Tuscan Keto Soup recipe with Italian sausage is creamy and hearty. You'll enjoy every spoonful of this easy keto soup!
2.) Keto Meatball Soup (Whole30 & Paleo): This keto meatball soup is easy to prepare, hearty, and loaded with fresh veggies and flavor. Best of all, the meatballs can be made ahead of time and it freezes nicely.
3.) Rotisserie Chicken Soup: Dive into a bowl of this tasty soup for some cozy comfort food. This rotisserie chicken soup has a deep rich flavor profile that rivals some of the best low-carb chicken recipes out there.
4.) Keto White Chicken Chili: This white chicken chili recipe will warm your soul. Regardless if you follow the keto diet or not, this chicken chili will be a hit!
5.) Keto Taco Soup: Loaded with your favorite southwest flavors, this keto taco soup is an easy freezer friendly, dump and go slow cooker or instant pot recipe that is sure to warm bellies and keep them coming back for more.
6.) Loaded Cauliflower Soup (Whole30, Keto): Keto Loaded Cauliflower Soup embraces the rich texture and buttery flavor of everyone's favorite versatile vegetable and ramps it up with bacon, garlic, and onion. Cook your bacon and saute veggies in the smoky fat. Add cauliflower and broth, then simmer until tender. Blend everything together and garnish as you like!
7.) Vegetable Beef Soup With Cabbage: This keto cabbage soup is a hearty meal loaded with beef and vegetables that will keep you warm and satisfied! And with only 2 net carbs, this is a soup you can't pass up.
8.) Keto Buffalo Chicken Soup: Have you ever heard of buffalo chicken soup? It is the new, amazing way to enjoy that buffalo flavor you love. And guess what, it can be low carb too!
9.) Low Carb Green Chile Enchilada Soup: If you enjoy the flavors of green chilies, chicken, and cheese, you will love this Low Carb Green Chile Enchilada Soup. Bonus: this recipe can be made in either the pressure cooker or slow cooker!
10.) Keto Cheeseburger Soup with Bacon: This soup is more than just a low-carb delight! This recipe is so easy, so cheesy, so delicious – it's a cheeseburger in a bowl!
Keto Freezer Meals – Ground Beef
11.) Cheesy Keto Taco Casserole: A cheesy keto taco casserole that is perfect for family dinners and potlucks alike!
12.) Low Carb Keto Lasagna: For an easy keto dinner recipe the whole family will enjoy, try this keto lasagna. There is no need to lay down layers of sliced zucchini noodles or shredded cabbage, this low carb lasagna recipe uses sliced deli chicken meat for the "noodle" part.
13.) Homemade Keto Enchiladas: Spicy ground beef keto enchiladas are smothered in a homemade enchilada sauce and wrapped in unusual protein tortillas.
14.) Cheesy Taco Ground Beef & Cauliflower Rice: If you're on the hunt for quick and easy low carb dinner recipes, this simple ONE PAN meal is a keeper! It's made with cheap and common ingredients including ground beef and frozen cauliflower rice. This simple keto meal makes a large portion so you'll surely get leftovers for the next day. Two meals in one!
15.) Best Keto Mongolian Beef Recipe: This keto Mongolian beef tastes as good at takeout! You'll love this copycat recipe more than the original, only 3g net carbs per serving.
16.) Low Carb Bacon Cheeseburger Casserole: Low Carb Bacon Cheeseburger Casserole is the perfect comfort dish. You won't even miss the hamburger bun after trying this amazing recipe! This cheesy low carb casserole is full of cheese, ground beef, and bacon. It is definitely a meat lover's dream!
17.) Keto Beef Stroganoff: Low carb keto beef stroganoff with sour cream and cream cheese makes a hearty but healthy dinner in just 30 minutes, using common ingredients! The whole family will love it.
18.) Keto Italian Ground Beef Casserole: This keto ground beef casserole recipe is an easy and tasty one pan dinner the whole family will love. Savory ground beef, marinara and different cheeses make for a tasty low carb dinner with just 3.2g net carbs. Freeze leftovers of this hamburger casserole for a quick keto lunch!
19.) Easy Pizza Meatfloaf: Whole30, Paleo, Keto, GF: This easy pizza meatloaf recipe is a fun spin on a classic meatloaf. Using a mixture of ground beef and ground pork, and pizza sauce instead of the traditional ketchup, this Whole30 meatloaf recipe is a family-friendly option that's great for meal prep or a simple weeknight dinner. It's also paleo, gluten-free, low carb and freezer friendly.
20.) Keto Meal Prep Meatballs: These juicy keto meatballs are perfect for healthy meal prep. Make a big batch and freeze them so that you can enjoy easy keto dinners whenever you need. Cook from frozen or thaw them in advance.
Keto Freezer Meals – Chicken
21.) Keto Instant Pot Chicken Thighs With Sauce: These juicy instant pot chicken thighs with sauce will become a family favorite! Serve it over mashed cauliflower or keto rice for a delectable low carb dinner.
22.) Keto Chicken Casserole: Creamy, cheesy, keto chicken broccoli casserole is the perfect easy keto meal for a quick dinner. You can make this recipe in just 30 minutes with minimal ingredients such as chicken, broccoli, cheese, and cauliflower rice. Keto chicken casserole is a delicious dish that your whole family can enjoy!
23.) Keto Chicken Parmesan: The best keto chicken parmesan recipe for your main dish with crispy breaded chicken thighs and layers of marinara and gooey mozzarella cheese.
24.) Keto Chicken Bacon Ranch Casserole: This keto chicken bacon ranch casserole comes together quickly for a hearty weeknight dinner that's super satisfying and full of flavor!
25.) Easy Keto Chicken Nuggets: These oven baked cheesy chicken bites are incredibly delicious and easy to make with just a few simple ingredients! You would never guess that they are low carb. If you're looking for easy keto meals to make, canned chicken is a game changer.
26.) Low Carb Chicken Cordon Bleu Casserole: This delicious, creamy chicken cordon bleu casserole is so simple to prepare that it makes for the perfect low-carb dinner recipe. You can also prepare the recipe ahead and freeze for added convenience.
27.) Cilantro Lime Chicken: Easy Cilantro Lime Chicken with deliciously tasty marinade, low in carbs and perfect for keto, paleo, and whole30 diets.
28.) Keto Chicken Pot Pie: This keto chicken pot pie is pure comfort food! The crust is unbelievably flaky, and the filling is to die for. It's also freezer-friendly, so do yourself a favor and make two – one for now and one for later!
29.) Chicken Fajita Casserole (Keto and Low Carb): Chicken Fajita Casserole is a super delicious and EASY Mexican recipe! Full of all your favorite classic fajitas flavors, but it's a tasty casserole. Yum. Only 8 ingredients and one pan from stovetop to oven. This keto chicken fajita casserole recipe is family-friendly.
30.) Keto Fried Chicken: Despite skipping the flour and baking in the oven, this chicken comes out so tasty and crispy, you would swear it was fried.
Related Posts:

Crockpot Keto Freezer Meals
31.) Crockpot Swedish Meatballs: These homemade crockpot Swedish meatballs are so easy to make and are made healthy and low carb with a few keto friendly substitutions.
32.) Keto Pot Roast Freezer Meal: This keto pot roast freezer meal recipe is at the top of my list of go-to meals! This freezer meal is easy to make, convenient, and complies with a variety of diets, including keto, low-carb, primal, paleo, and Whole30. It's also gluten-free, grain-free, nut-free, coconut-free, dairy-free, egg-free, and sugar-free!
33.) Crockpot Beef and Broccoli Freezer Meal: Crock Pot Beef and Broccoli Freezer Meal is a delicious Low Carb, Gluten Free, Dairy Free Freezer to Crock Pot meal! Simple but, declious.
34.) Crockpot Coconut Curry Chicken: This Crockpot Coconut Curry Chicken Recipe is a family favorite slow cooker freezer meal. It's so easy to prepare and store until needed.
35.) Slow Cooker Low-Carb Crack Chicken Soup: Slow Cooker Low-Carb Crack Chicken Soup – chicken soup loaded with cheddar, bacon, and ranch. Super easy to make – just dump everything in the slow cooker and let it do all the work. Chicken, cream cheese, chicken broth, bacon, ranch dressing mix, cheddar cheese. Can add spinach or broccoli to soup mixture. Delicious even if you aren't doing a keto/low-carb diet.
36.) Keto Beef Stew: This Keto Beef Stew is filled with tender beef and healthy vegetables, all smothered in a thick gravy. Cook it in the slow cooker or make it in the oven! The recipe is low carb and grain free, so it's perfect for Trim Healthy Mama (THM S), Keto and Whole30 diets.
37.) Keto Slow Cooker Buffalo Chicken: My kids love buffalo wings, and this Keto Slow Cooker Buffalo Chicken gives us all the flavor with minimal effort and mess. I often make this recipe on the weekends, doubling it so that I have it on hand for easy meals during the week. You will love how easy this is to throw together in your Crock Pot or Instant Pot.
38.) Barbacoa Beef Lettuce Wraps: Are you craving some Chipotle tonight? You don't have to go to a take out place. It's extremely easy to create the same bold flavors in your very own home with these Barbacoa Beef Lettuce Wraps.
39.) Slow Cooker Salmon with Creamy Lemon Sauce: This Slow Cooker Salmon recipe makes tender, flaky fish, topped with a luscious creamy lemon sauce. Easy to put together, super flavorful, and cooked to a juicy perfection right in your slow cooker.
40.) Egg Roll Soup: This Egg Roll Soup is everything you dream about in your beloved egg roll, but in a cozy, delicious soupified way. When craving for that favorite Asian appetizer without wrapping and frying, here is a healthy sub for your egg roll fix.
Dairy-Free Keto Freezer Meals
41.) Keto Chicken BLT Salad: Bacon, lettuce and tomato. A classic combination — but why stop there? Make it keto by adding lettuce, some tender pieces of chicken and a dollop of creamy aioli. Now we're talking!
42.) Keto Sausage Sheet Pan Dinner with Veggies: This Keto Sheet Pan Sausage and Veggies is sure to be a family favorite. With tasty smoked sausage and tender roasted vegetables, this one-pan meal is easy to make and delicious. Simply cook everything in a skillet, then portion out, and freeze.
43.) Keto Curried Chicken Cauliflower Skillet Looking for an easy keto dinner recipe that can be made in one skillet? This is the perfect low-carb meal for two! You'll only need a few common ingredients — juicy chicken thighs cooked with cauliflower and homemade curry simmer sauce. This meal is low in carbs and packed with healthy fats and flavour.
44.) Mexican Keto Meatballs Make a batch of meatballs with ground beef, diced onions, and diced bell peppers. Freeze, then thaw and cook in a tomato sauce for a quick and easy meal.
45.) Keto Chicken Alfredo with Broccoli Bake: If you miss alfredo, look no further. Creamy Keto Chicken Alfredo with Broccoli Bake is the ultimate comfort food that is easy to make, low carb, and delicious. In under 30 minutes, you'll have a wonderful meal on the table with little effort. You won't even miss your traditional pasta dish. Use this dairy free Keto Alfredo Sauce to make it dairy free.
46.) Low Carb Spaghetti Squash with Meat Sauce Cook spaghetti squash, then top with ground beef and marinara sauce. Freeze in individual portions for a quick and easy meal.
47.) Keto Low Carb Chicken Stir Fry: A quick and easy low carb weeknight recipe that's perfect to feed the hungry hordes in your house!
48.) Easy Shrimp Vegetable Skillet: This savory Cajun seasoned Easy Shrimp Vegetable Skillet makes a quick and easy dinner recipe with two key ingredients – shrimp and vegetables.
49.) Keto Garlic Herb Salmon Foil Packets Recipe: Easy keto garlic herb salmon packets. These are also great for camping trips! This recipe is loaded with Omega-3 fatty acids and make a satisfying and delicious meal in no time.
50.) Keto Seared Tuna Steak Recipe: Seared tuna steak is one of those recipes that sounds way too fancy to make for yourself–but that's definitely NOT the case! You can easily whip up this meal in your very own kitchen in under 30 minutes and have a restaurant-worthy tuna on your plate in no time.
Keto Freezer Meals – Pork & Misc.
51.) Firecracker Pork Chops (Keto): Swap out the sides with keto friendly ones like salad, sauteed spinach or veggies. The pork chops and rub and what is frozen is keto friendly and it's up to you to add your favorite keto sides!
52.) Low Carb Pork Chops and Cauliflower Rice: This one-pan dish is the perfect low carb pork chop meal for the entire family. Caramelized onions and chopped mushrooms give such a delicious flavor to the cauliflower rice and blend perfectly with the tender pork chops.
53.) Creamy Ranch Pork Chops: Ranch seasoning is a staple in many households, and it's no surprise that this creamy ranch pork chops recipe has been added to the family favorites list. This easy and delicious dish only takes about 30 minutes to make and serves up six hearty portions!
54.) The Ultimate Keto Garlic and Herb Pork Loin Roast: Pork loin roast makes the perfect weeknight meal or main course at a holiday dinner. Learn to cook pork tenderloin correctly with fresh rosemary and garlic and you might never go back to pork chops.
55.) Low Carb Keto Pulled Pork: This low carb keto pulled pork is delicious and so easy to make! It's perfect for a satisfying meal that can be served with sauces, paired with sides, or added to another recipe.
56.) Make Ahead Freezer Pork Carnitas: A mouth-watering batch of pork carnitas can be made up to 3 months in advance. With these make-ahead freezer tips, they will taste just as delicious as they did when you made them fresh!
57.) Keto Pulled Pork Nachos With Cauliflower: These keto pulled pork nachos are a delicious alternative to traditional nachos. Not only are they just as good, but they are low-carb and keto-friendly as well!
58.) Keto Cauliflower Mac and Cheese: Make this keto cauliflower mac and cheese as a side dish for dinner, part of your meal prep, or eat it as a healthy low-carb lunch! It tastes just like your favorite comfort food but is naturally gluten-free and grain-free.
59.) Easy Keto Pizza Casserole: Who doesn't love pizza? This low carb four ingredient keto pizza casserole is delicious, it's easy to make and everyone will surely love it!
60.) Easy Keto Reuben Casserole: If you're a fan of the classic Reuben sandwich, then you're gonna LOVE this Easy Keto Reuben Casserole! This easy to assemble Keto casserole makes a quick and delicious dinner that reheats well enough to use for meal prepping too!
Keto Freezer Meals – Breakfasts
61.) Keto Scrambled Eggs & Ground Beef Skillet: This simple keto breakfast skillet only has 3g net carbs per serving and takes just 20 minutes to make. It's perfect for meal prep too!
62.) 0 Carb Keto Breakfast Burritos & Tacos: This keto breakfast burrito recipe is the ultimate easy keto breakfast. Each keto burrito – or taco, if you choose to make those instead – is filled with crispy bacon, flavorful sausage, and fluffy eggs, all in a zero carb wrap. And not only does the wrap have 0 carbs, but the entire burrito has 0 NET CARBS as well!
63.) Make-Ahead Keto Egg Breakfast Sandwich: A satisfying, make-ahead keto meal for mornings when you are short on time but still want some sausage and eggs. The keto egg breakfast sandwich will meet all your early morning food demands.
64.) Keto Breakfast Egg Muffins: Keto Breakfast Egg Muffins are the perfect low-carb Keto egg muffins to start your day. Easy to make, freezer friendly and completely customizable, these healthy egg muffin cups are the perfect grab and go low-carb breakfast!
65.) Overnight Chia Pudding: The Ultimate Guide (gluten free, keto, & paleo): Think of this overnight paleo and keto chia pudding as an ideal way to kickstart your day: a true nutritional powerhouse, plus a meal prepping dream!
66.) Strawberry Avocado Keto Smoothie Recipe: The best strawberry avocado smoothie recipe needs just 4 INGREDIENTS! You're going to love this 2-minute keto smoothie with almond milk.
67.) Make Ahead Keto Breakfast Bowls: Make ahead keto breakfast bowls with sausage, eggs, and cheese on a bed of roasted cauliflower. Make your busy mornings easier with a hearty breakfast that's ready to go when you are!
68.) Low Carb Keto Blueberry Muffins With Almond Flour: Ultra moist almond flour blueberry muffins from scratch are quick and easy, with 3g net carbs each! This low carb keto blueberry muffins recipe takes just 30 minutes.
69.) Low Carb Keto Granola Bars Recipe: Learn how to make keto granola bars that are sweet, chewy, and crunchy at the same time! This easy, sugar free low carb granola bars recipe takes just 30 minutes.
70.) Keto Pancakes: These keto pancakes are extra thick and fluffy and need just 5 ingredients! No grains and no sugar needed, they are quick and easy to make! 3 grams net carbs per serving.
Conclusion to 70 Yummy Keto Freezer Meals to Make Ahead
So there you have a nice long list of delicious keto freezer meals to choose from. The keto diet can be a challenging one to follow, so having some keto meal ideas in your freezer is a great way to stay on track and make sure you always have something healthy and delicious available.
Do you have some favorite keto freezer meals? Let me know in the comments below or email me at Candice@littlestepsbighappy.com. Follow me on Pinterest for more healthy recipes.
Looking for more healthy dinner recipes?
Pin this for later!!
You might also like…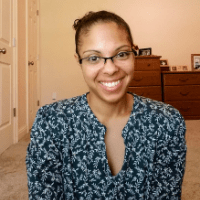 I'm a busy mom of 3 turned Health and Fitness Coach and Self Defense Instructor. I help inspire other moms to reach their health, fitness, and weight loss goals. You can usually find me chasing my kiddos around, training Brazilian Jiu-Jitsu, or sneaking away to read romance novels. About Me