If you have been trying to lose weight for more than a minute or so, you are well aware that weight loss ain't easy! That's why I put together this list of funny weight loss motivation quotes.
Between missing cupcakes and having to spend our early mornings doing workouts instead of sleeping a little longer, we are well deserving of a little extra humor in our life.
These very relatable quotes will hopefully put a smile on your face and help brighten your spirits as you continue to work towards those weight loss goals!

Disclosure: This site uses affiliate links. If you click on one of the links and make a purchase I may receive a small commission. This doesn't change the price for you and helps to support this blog. To learn more about my policy, click

here.
25 Funny Weight Loss Motivation Quotes for Women
Don't listen to your inner fat girl. She's mad, grumpy, and misses cupcakes!
So my inner fat girl doesn't miss cupcakes, but man would she kill for some apple pie! 😂😂
My heart says chocolate and wine but my jeans say, for the love of God woman eat a salad!
Our clothes always tell the truth about these things. Even when we wish they wouldn't.
I wish I was as overweight as the first time I thought I was overweight.
This funny weight loss motivation quote is sooo true! If I knew what the future held, I would have been rocking that figure back in the day.
Imagine the weight you're losing is going to the person you hate.
I would love to say I'm above this and that it doesn't motivate me to work out harder, but the truth… I know exactly who I would send it too. 😂😂
Dear stomach, You are bored, not hungry. So shut up!
A little reminder I need to give myself every day around 4:00 pm or so…
Taking off a sweaty sports bra should count as resistance training.
This funny weight loss motivation quote describes what I affectionately like to refer to as my "2nd workout."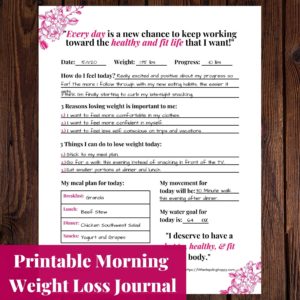 Halfway to weight loss goal. Boobs stick out further than stomach.
Seriously, goals!!
I wish I could lose weight as easy as I lose my keys, pen, temper, and my mind!
For real! With three kids, the only thing I don't lose easily is extra weight.
How to lose weight: Turn your head to the left, turn your head to the right. Repeat this exercise whenever food is offered.
I will be practicing this exercise in full force over the holiday season this year!
Dear Fat, Prepare to die. XO, Me
This funny weight loss motivation quote is going to be my new mantra as I get ready for my workouts.
Sweat is fat crying.
It's sad because it knows we will be parting ways really soon!
Your body is not Amazon Prime. It's not going to show up in two days.
I need this funny weight loss motivation quote as a reminder for the days that I get frustrated. That being said, I love me some Amazon Prime! 😂😂
Exercise in the morning… before your body figures out what you're doing.
I swear this works! If I start exercising before I'm fully awake, it's a lot harder to talk myself out of it.
I go to the gym because I think my great personality could use a banging body.
Nothing but the truth! The outside should reflect all the awesomeness inside too.
I wear black when I workout because it's a funeral for my fat.
I seriously love this funny weight loss motivation quote. I'm going to have to update my workout clothes to be all black now. 😂😂😂 
If it's true "You are what you eat," – I'm gonna need to eat a skinny person.
Not too skinny of course, but maybe someone who can maintain a healthy weight and eat all the tacos their heart desires.
Exercising would be so much more rewarding if calories screamed while you burned them.
It really, really would! 😂😂
How do you reset your body back to its factory setting? Is it kale? It's kale, isn't it? Please don't say it's kale.
Thank goodness it's not kale!! I would be out of luck if it was. 😂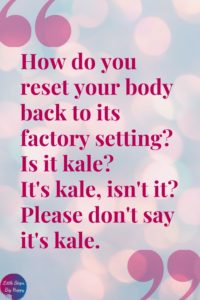 There should be a calorie refund for things that didn't taste as good as you expected.
This funny weight loss motivation quote nails it on the head! I mean, seriously, who do we need to talk to to make this happen??
I'm not losing weight. I'm getting rid of it. I have no intention of finding it again.
For real! Now that I have hit goal weight, those extra pounds are no longer welcome here!!
I'm sorry for what I said when I was hungry.
I'm going to need to make this into a sign that I can give to my husband…🤦
I need to practice social distancing from the refrigerator.
Yeah… unfettered access to the fridge never does anyone any good.
I'm just a girl standing in front of a salad… asking it to be a donut.
So maybe not a donut, but absolutely a slice of pizza! 😂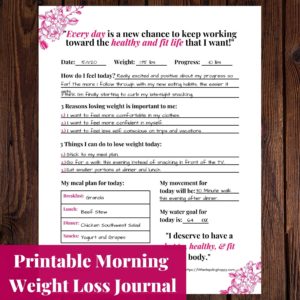 I run. I'm slower than a herd of turtles stampeding through peanut butter. But I RUN.
True story! I'm not fast, but I'm out there doing it and that's all that matters. 💪
Maybe she's crazy. Maybe she just needs carbs. You just don't know!
The Keto life is not for me and this funny weight loss motivation quote pretty much explains why. 😂😂
Looking for more inspiration?
Did you love these funny weight loss motivation quotes? Looking for more quotes to help inspire and motivate you on your weight loss journey? Go check out these other great collections of weight loss quotes:
Pin this for later

👇

👇

& follow me on

Pinterest

for more weight loss tips and motivation!
You might also like…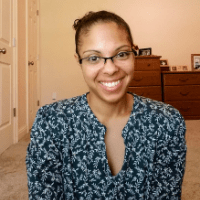 I'm a busy mom of 3 turned Health and Fitness Coach and Self Defense Instructor. I help inspire other moms to reach their health, fitness, and weight loss goals. You can usually find me chasing my kiddos around, training Brazilian Jiu-Jitsu, or sneaking away to read romance novels. About Me