Curious about BOD? So was I! In this Beachbody On Demand review, I'm sharing my experience as a mom with this online streaming service.
As a busy mom with 3 kids, I'm all about the home workouts. Between a part-time job, this blog, and someone always asking me for a snack, it can be next to impossible to find time to hit the gym.
So I decided to give Beachbody On Demand a try and see what all the fuss is about. Below I'm going to share my experience with it, the pros and cons, and whether I think you should give it a try too.
Disclosure: This post may contain affiliate links which I'm happy to promote. All thoughts and opinions are my own. Much love & thank you for your support.  To 

learn more

 about my policy, click here.
One Mom's Beachbody On Demand Review (2021)
If you've been on Facebook or Instagram for more than a minute, you've probably seen a Beachbody coach or an ad talking about Beachbody on Demand. I'm pretty sure they're everywhere.
The workouts look fun and the results that people post are pretty compelling. But is it actually worth the money?
I finally decided to check it out and I'm sharing my opinion of it in this Beachbody On Demand review.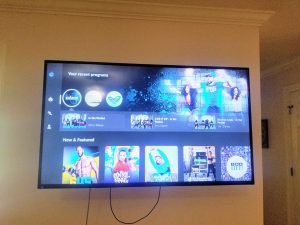 What is Beachbody On Demand?
Beachbody On Demand is an online exercise streaming service. They have a ton of workout videos you can stream from your computer, phone, or TV.
Once you sign up, you get access to hundreds of workout videos. Beachbody also offers nutrition shakes called Shakeology.
My first experience with Beachbody was through Beachbody Coaches. I know several women who create groups for others to do the Beachbody workout programs and they offer support and accountability.
To be perfectly honest, the first few coaches I came across were a little pushy and off-putting so I resisted even trying Beachbody for a long time. At the time, I didn't realize I could just sign up for the workouts without having to go through a Beachbody coach or buying their nutrition shakes.
Once I learned I could just do their workout programs, I was a lot more interested in trying it out. Since I have yet to try Shakeology, it won't be mentioned it much in this article.
This will strictly be a Beachbody On Demand review of their workouts.
Why I Chose to Try It
I decided to give Beachbody On Demand (also known as BOD) a try because I was looking for something new. I've tried several other fitness apps in the past, but I was getting a little bored.
I've seen lots of advertisements for their dance workouts and they looked like a lot of fun. After being in a bit of an exercise slump for a few weeks, I was definitely looking for something to make my workouts a little more exciting.
My experience so far
So far I have really liked the workouts. I started with the dance program I had been looking for and I loved it.
It was challenging and definitely had me sweating, but it was also really fun. I've also tried some stretching, Tai Chi, and meditation.
I downloaded the BOD app on my firestick TV from Amazon so I could easily watch the videos on my TV. I like having the bigger screen when I'm learning more complicated moves like with a dance workout.
How Beachbody On Demand Works
Beachbody On Demand is an online streaming service, similar to Netflix. In fact, they like to call themselves the Netflix of workouts.
You sign up for their service and you get access to 1,500+ workout programs. They offer 3-month, 6-month, and 12-month payment options.
Then you download the app or stream from your computer and you're ready to go. You can pick and choose which workouts you want to do or you can follow a structured schedule for each of the different programs.
What Programs Do They Offer?
Beachbody On Demand offers so many different types of workout programs it's not even funny. They pretty much offer just about any type of workout you would want to do.
They have workouts covering strength training, weight loss, lean & sculpted, cardio, dance, yoga, rest & recovery, low impact, pre/post natal, family & kids, running, and more.
Some of their most popular programs include:
9 Week Control Freak
Lift 4
#mbf: Muscle Burns Fat
21 Day Fix
Morning Meltdown 100
Barre Blend
80 Day Obsession
#mbfa: Muscle Burns Fat Advanced
645
Cize
Country Heat
P90X
Insanity
Within each category, they typically have several different workouts. No matter which type of exercise you like to do, odds are pretty good BOD has a program for you.
You can check out their full list of workouts here.
What Equipment Do You Need?
For a lot of the workouts, you don't actually need any equipment at all. There are some programs, however, that do require a few pieces of equipment.
Each workout program will tell you what equipment is needed. You can either buy your own version or visit the Beachbody On Demand shop to find the right equipment.
Here are some common pieces of equipment you might need for some of the programs:
Most of this equipment is pretty standard for a home gym, but it's all totally optional. You can decide to stick with the workouts that require no equipment, or purchase it on a case-by-case basis when you're ready to try certain programs.
Beach Body On Demand Review: Pros
As of the day I'm writing this post, I've used Beachbody On Demand for about 2 months. Here are my favorite things about it so far.
Convenient to use
Beachbody On Demand is suuuper easy to use. You can stream it just about anywhere.
I've been pretty content to use it on my TV, but you have the option to stream it from your phone and your computer too. This makes it great for traveling and getting your workouts in on the go.
High-quality workouts 
The quality of workouts is definitely top-notch. Like I mentioned before, I've used several different workout videos and apps before. I've done them on my phone and the TV.
I also use a lot of free workouts from YouTube and Pinterest. With all that, I can definitely say that the workouts on BOD are some of the best.
The programs are unique and well put together. The instructors are very knowledgeable and motivating. Plus, the workouts will get you results.
Most of the ones I've tried so far are pretty fun too.
An endless variety of workouts
With Beachbody On Demand, you will never run out of workouts to do. They have a ridiculous amount of programs to try and they are always adding in new ones.
As someone who loves dance workouts, they have 9 different programs with several workouts in each program. That's enough dance workouts to keep me busy for the next year.
On their website, they claim to have over 1,500 different workouts to choose from. You will never run out of workouts or get bored with Beachbody On Demand.
Well organized programs and routines
As I mentioned before, the programs are very well put together. Cize, the dance program I originally signed up to try, walks you through several different dance routines.
Each routine builds on the one before as you progress through the program. Shaun T, the instructor, teaches you each move as you go along.
As someone with very little dance experience, I could progress along and have fun while doing it.
I have been very impressed with the thought and care they put into making their programs not only effective but also easy to follow. This isn't just some random workouts thrown together.
It's a well-thought-out workout plan to help you reach your goals.
Accountability
Beachbody on demand includes some accountability measures to keep you on track. When you sign up for their service they will automatically assign you a coach.
They give you their name and phone number so you can contact them for support or help. The app automatically keeps track of how many workouts you've done, so you can see when you're on a streak.
There is also a tracking section where you can log your non-Bod workouts, water, meals, weight, measurements, and progress photos. It's the same as a digital planner or tracker.
If you want even more support, they offer BODgroups run by your assigned coach where you can connect with other people who are using Beachbody On Demand.
BOD has lots of systems in place to help keep you showing up and working out consistently.
Workouts for the whole family
Another thing I really like about Beachbody On Demand is that they have great workouts for the whole family. There are tons of workouts geared toward women, but there are also workouts that my husband could do too.
They even have a section of family workouts that I can do with the kids. Sometimes, including the kids is the only way I'm getting a workout in, so it's nice to have that option.
My husband and kids don't work out as much as I do, but it's nice that we can all use this program whenever they do decide to exercise.
Related Posts:

Beachbody On Demand Review: Cons
So now that we've covered the things I like in this Beachbody On Demand review, let's tackle some things that I wish they did a little better.
Not enough short workouts
My biggest complaint about Beachbody On Demand is that they don't have enough short workouts. With my crazy schedule sometimes I'm lucky to find 15 minutes to exercise.
The majority of workouts on BOD are at least 20-30 minutes or longer. Those are great when I have the time, but on busy days that doesn't work for me.
I've had to use some of the other workout apps I have or just find a quick video on YouTube. They do offer a few programs with workouts around 10 minutes or so, but it would be nice if there were more.
You're stuck inside
Although it's possible to take your workouts on the go with the app on your phone, most of these workouts are best done inside. Trying to watch a small screen to exercise outside is kind of difficult.
Sometimes I like to take my workouts outside for a nice change of pace and that's kind of tough with BOD. It's not a deal-breaker by any means, but other similarly priced workout apps offer audio-only workouts that work better outdoors.
A lot of Shakeology ads
Beachbody On Demand puts a lot of effort into marketing their nutrition shakes, Shakeology. For a while there I was seeing an ad after every single workout I did.
So if one day I did a dance workout, an ab workout, and then some meditation, I would have to sit through 3 Shakeology ads. That gets a little old after a while.
They've recently changed the design of their app and created a whole section on nutrition. Since then, I haven't seen quite as many ads while exercising.
Hopefully, that means they're being a little less persistent in trying to get you to buy their nutrition shakes.
Not very personalized
Although they have tons of workouts to choose from, you're kind of on your own to decide which ones you want to do. I've used other workout apps where you can put in your goals, how many days a week you want to workout, and what types of workouts you like.
Then they suggest workouts to do and send you regular reminders to exercise. Sometimes it's nice not to have to think about what to do and just tap the play button and go.
If you're brand new to exercising, all of the options on Beachbody On Demand can actually be a little overwhelming. It's hard to know where to start and which workouts are best for brand new beginners.
Who This Program is Good For
Beachbody On Demand is perfect for anyone who wants access to a large variety of home workouts. I have a few friends who have used Beachbody On Demand for years and have loved it.
As a mom who is always short on time, I think it's a great alternative to spending time driving to the gym or group classes.
I don't think it's good for people who are brand new to exercising. There are so many workout programs and options it can be hard to know where to start.
However, I think it's great for anyone who is familiar with exercising. They have tons of variety with their workouts and the price definitely beats a gym membership.
Beachbody On Demand Review: FAQ's
If after reading this Beachbody On Demand review you still have some questions, no worries, I got you covered. Here are some common questions that come up when people are thinking about trying BOD.
How much does Beachbody On Demand really cost?
Beachbody On Demand offers 3 different membership pricing options. You can do the 12-month membership which costs $99.99.
They offer a 6-month membership which costs $77.70. They also have a 3-month membership which costs $59.85.
The 12-month membership is definitely a better option price-wise. It breaks down to just $8.25/month which is an amazing deal for how many workouts you can stream.
Both the 12-month and 6-month payment options also come with a 30-day money-back guarantee. If you're unhappy with your purchase you can cancel within 30 days and get your money back.
When I signed up, I actually opted for the 3-month payment option because it came with a 14-day free trial. I liked being able to try out the workouts before committing to paying.
Is it easy to cancel Beachbody On Demand?
Canceling your Beachbody On Demand subscription is pretty simple. You can call this number here 1 (800) 470-7870 or visit BeachbodyAccount.com.
When you cancel, it will end your subscription with them and you won't be charged further.
Is Beachbody On Demand good for beginners?
I think if you pick one program and stick with it for a few weeks then Beachbody On Demand is great for beginners. The workouts are top-notch and they do have several programs geared toward beginners.
However, if you're brand new to exercise, I think it can be a little overwhelming with all the programs they offer. Some are definitely geared toward more intermediate or advanced fitness enthusiasts.
When I started with BOD, I had been exercising pretty consistently for a few years and some of the workouts still completely kick my butt. Had I tried them when I first started exercising, I think I would have easily gotten discouraged.
If you're a beginner and want to try BOD out, I suggest picking one of their beginner workouts, follow the beginner schedule they post in the Program Materials section and pace yourself!
Got more questions?
If you have more questions about Beachbody On Demand, you can check out their FAQ page here. They also have a Contact Support page where you can get specific questions answered.
Is Beachbody On Demand Worth It – My Verdict!
Yes! I think Beachbody On Demand is a great fitness app and definitely worth what it costs. My favorite things about it are:
It's very convenient to use.
The workouts are high quality and fun to do.
They have tons of different types of workouts so you'll never get bored.
The programs are challenging and give you a really good workout.
They have lots of ways to add in more accountability.
They have workouts for the whole family.
Some of the things I wish they would improve are:
More workouts that are 15 minutes or less.
Less Shakeology ads.
An option to get more personalized workout suggestions based on your fitness goals.
How to Sign Up for Beachbody On Demand
If you're interested in trying out Beachbody On Demand, but you're still a little hesitant, then you should take advantage of their free 14-day trial. You can try it out for 2 weeks for free and see if you like the workouts.
Here's how you sign up for it.
Step 1:
Head to Beachbodyondemand.com and click the blue Sign Up button in the upper right-hand corner.
Step 2:
Scroll down to where it says Other Membership Options and click the 3-Month Membership Plan that says 14-Day Free Trial underneath it.
Step 3:
Type in your information to create an account. You will need to put in your credit card information, but they won't charge you until the 14 days are up.
For situations like this, I like to set a reminder on my phone to check and see if I still want the membership in 12 days. That way I have plenty of time to cancel if I don't like it.
Conclusion to This Mom's Beachbody On Demand Review
So after reading this Beachbody On Demand Review, are you ready to try it out? If you're looking for a good variety of high-quality, at-home workouts at an affordable price it's definitely a great choice.
Plus, you can sign up for the Beachbody On Demand 14 Day Free Trial
and try it out risk-free.
What are your thoughts about Beachbody On Demand? Let me know in the comments below or email me at Candice@littlestepsbighappy.com. Follow me on Pinterest for more fitness tips and advice.
Pin this for later!!
You might also like…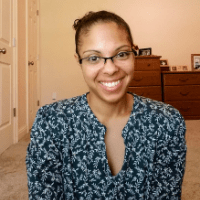 I'm a busy mom of 3 turned Health and Fitness Coach and Self Defense Instructor. I help inspire other moms to reach their health, fitness, and weight loss goals. You can usually find me chasing my kiddos around, training Brazilian Jiu-Jitsu, or sneaking away to read romance novels. About Me