So you have probably seen lots of personal trainers and health and fitness coaches running around online. You might be asking yourself "Is coaching for weight loss really worth it?"
Well, it all comes down to this: how fast do you want to see progress with your weight loss?
Plain and simple, a weight loss coach is going to help you lose weight faster. That's literally the point of any coach really. They help guide, teach, and support you to help you reach your goals faster than you would if you were learning all on your own.
In so many areas of our lives, you can find coaches helping people reach their goals faster. This includes business, sports, finances, education, parenting, and so much more.
Whether you call it tutoring, mentoring, training, teaching, or coaching, it all amounts to the same thing. Another person giving you the advice, knowledge, and support you need to help you get where you want to go.
Weight loss is no different! Now, I'm not saying that you can't lose weight without a coach. Plenty of people have. It's definitely possible.
BUT, getting coaching for weight loss can help you get there faster!
Today I'm going to tell you all about how and why coaching for weight loss can help fast track you to your health goals.
Disclosure: This site uses affiliate links. If you click on one of the links and make a purchase I may receive a small commission. This doesn't change the price for you and helps to support this blog. To learn more about my policy, click

here

.
5 Ways Coaching for Weight Loss Speeds Up Your Progress
1. They understand what you're going through
The first reason that coaching for weight loss helps you lose weight faster is that, quite simply, they're the experts. They already know how to lose weight.
If you're talking with a reputable Weight Loss Coach, then they should be someone who has had some weight loss success of their own. How much weight they have lost may vary, but they should have at least some experience with what they are teaching you.
This is so valuable for you because it means they have tons of real-life advice that has actually worked to share with you. They know how to overcome the struggles and issues that you have because they have done it themselves.
They also spend a lot of time working with other people, just like you, to help them lose weight too. So whatever things they haven't personally experienced, odds are pretty good they have coached someone else through it too.
2. They know what works and what doesn't
The next reason coaching for weight loss helps you lose weight faster is that your coach has done a lot of the research and learning for you. They have probably tried several different diets themselves.
They have tried different exercise programs and workouts. They also usually undergo frequent training and courses to help further the existing knowledge they already have
This means they know a lot about what types of things work and what things don't.
They know which diets actually help people see results. They know which workouts are going to help you get in shape faster. And more importantly, they know the ones that are a total waste of your time.
I know I personally spent years trying diets that weren't a good fit for me. If I had had a Weight Loss Coach, I know for a fact I would have gotten down to a healthy weight in a fraction of the time.
3. They can easily identify what's holding you back
The next reason coaching for weight loss can speed you your progress is because your coach is going to be able to easily identify your roadblocks. Weight loss is not an easy process and it can be difficult sometimes to identify where you're going wrong.
When you are trying to balance family, kids, work, relationships, and everything else in your life, sometimes just trying to adopt new healthy habits is hard enough. But then identifying why they aren't working can become its own struggle.
Oftentimes, the closer we are to an issue the harder it is to see it clearly. Have you ever watched someone struggle and from the outside it's so easy to see what they're doing wrong?
That outside perspective is one of the awesome benefits of having a Weight Loss Coach. They are removed from the drama and struggle you are going through and can see clearly where and why things aren't working.
Just like a sports coach calling out plays or correcting a player's form, a Weight Loss Coach can give you tips and advice to overcome weight loss plateaus, motivation issues, self-sabotage, or any other issues that come up during your weight loss journey.
4. They are as invested in your results as you are
The next reason coaching for weight loss can help you reach your weight loss goals faster is because they are just as eager and excited for you to lose weight as you are! Their focus when working with you is solely on your progress and success.
During your coaching sessions, everyone's attention is solely on what you need to move forward with your weight loss. In a life where you probably spend a lot of your time helping and taking care of other people, having that focused spotlight on your healthy habits creates amazing results.
Having a Weight Loss Coach allows you the opportunity to really dive deep into your diet, exercise, and mindset with someone who is truly committed to helping you lose weight.
Not only are they going to teach you as much as they can about losing weight, but they're also going to go out of their way to get you the tools, information, and support that you need. Even if that means doing the extra research and learning on the side to help you get what you need.
5. You won't find a better support system
The last reason that coaching for weight loss is so helpful if you want to speed up your progress is that when it comes to a support system, you will have a hard time finding anything better. To have someone committed to helping you through all the ups and downs of weight loss is truly invaluable.
A Weight Loss Coach is not only a teacher, but they are also a wonderful friend and cheerleader. They will be there to cheer with you on the good days and the shoulder to lean on during the tough days.
They are going to be excited with you for every pound you lose. They are going to applaud you for every good habit you follow through on. They are going to be there to cheer you up after a bad weigh-in. They will be there to help talk to you out of diving into the chocolate stash after a tough day.
They are also going to be delighted to talk to you about every thought that crosses your mind about losing weight. That's pretty hard to find!
I know I felt very lonely in my weight loss journey. I felt like I was the only one going through that struggle. It would have really eased my mind to know that so many of the things I was going through were normal and that there was someone else out there who understood.
Conclusion on 5 Ways Coaching for Weight Loss Speeds Up Your Progress
There are few areas of our life that wouldn't improve by having a qualified expert devoted to helping us by discussing what we need to be successful. Weight loss is no different.
Getting coaching for weight loss offers you the opportunity to fast-track your weight loss. That means feeling more confident, fit, healthy, and happy in your body that much faster.
If you feel like weight loss coaching could be the answer you need, check out my coaching and accountability group. I would love to help you with your weight loss journey.
If you have any questions or want to share your experience with a weight loss coach, comment below or email me at Candice@littlestepsbighappy.com. Follow me on Pinterest for more weight loss tips and advice.
Looking for more weight loss tips?
Pin this for later!
👇
👇
You might also like: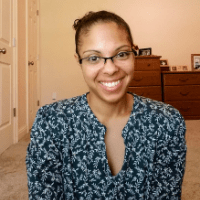 I'm a busy mom of 3 turned Health and Fitness Coach and Self Defense Instructor. I help inspire other moms to reach their health, fitness, and weight loss goals. You can usually find me chasing my kiddos around, training Brazilian Jiu-Jitsu, or sneaking away to read romance novels. About Me