Father's Day is right around the corner and if you're like me you are desperately trying to find some good gifts for dads who like to workout!
My husband is what I would like to call "health-conscious." He likes to be active, but he isn't working out every day.
This means when he does decide to get up and go do something he sometimes runs into the issue of not having the right gear or accessories for the activity he wants to do. I sneakily got him to help me put this list together of some great Father's day gift ideas so I could have some idea of what to get him.
This list is made up of gifts for dads who like to workout, get outdoors, and generally stay pretty active. You can find everything on this list on Amazon because, with 3 kids, I am a strong believer in 1 stop online shopping!
I have no doubt you love and care for the dads in your life as much as I do. This list can help you find the perfect gift to show your appreciation for what a wonderful father they are!
Disclosure: This site uses affiliate links. This means that if you click on some of the links and make a purchase I receive a small commission. This in no way changes the price for you and helps to support this blog. I only recommend products that I believe would offer value to my readers. To learn more click here. 
Gift Ideas for Dads Who Like to Workout
1. Running Shorts:
Running shorts are great for any sport or physical activity the dad in your life may like to do. They are also great for lounging around or sleeping in. You can find a great pair of running shorts here.

2. Running Shoes:
Running shoes are also a very versatile gift. They can be used for outdoor sports, indoor sports, gym workouts, running, and more. My husband personally loves to wear his running shoes for any casual outings we have. You can find a good pair of running shoes here.
3. Gym Shirts:
Shirts specifically designed for exercising are great gifts for dads who like to workout. They typically wick sweat away from the body, so the wearer is more comfortable and able to exercise longer. You can find a 3-pack of great gym shirts here.
4. Gym Bag:
Gym bags make great gifts for sports dads because they make it convenient for the dad in your life to workout anytime, anywhere. If they want to fit a workout in on the go, they need a way to carry around any equipment or hygiene products for after their workout. You can find a great gym bag here, it's got all the pockets and features you could want.
5. Earbuds:
Earbuds or headphones are a wonderful gift for dads who like to workout. Having the ability to listen to music or podcasts on the phone is a great way to make working out more enjoyable for anyone. Here is a great set of sweatproof, wireless earbuds.


6. Armband for Your Phone:
This is a great inexpensive option for Father's Day. Armbands help keep the wearer's phone within easy reach while still making sure their hands are free to work out. The one you can find here is water-resistant and compatible with most phones.
7. Water Bottle:
Water bottles make a great gift because anyone who works out needs to keep hydrated as much as possible. These can also be useful for work, sporting events, or traveling. You can find one that helps prevent leaks and keeps water cool for up to 58 hours here.
8. Sports Watch:
Sports watches are great gifts for dads who like to work out because they can add a lot of features to a workout while being strong enough to handle any kind of intense activity without breaking. They can be used as a timer, stopwatch, lap counter, etc. The one you can find here is waterproof and has a built-in thermometer and compass.
9. Heart Rate Tracker:
A heart rate tracker makes a great Father's Day gift because they are valuable tools to add to any workout. They allow the wearer to track their heart rate during a workout and make sure they are exercising at the optimal level to get the most out of their workout. The one you can find here is waterproof and integrates well with over 50 fitness apps.

10. Sports Sunglasses:
Sports glasses are a great gift because if the dad in your life is super active, they need glasses that can keep up with them. Sports glasses are specially designed to protect the eyes, make it easier to see and hold up to the wear and tear of an active lifestyle. These glasses here have interchangeable lenses and a lifetime warranty if they break.
11. Running Cap:
A running cap is another great inexpensive gift. They offer sun protection while still being breathable enough to keep the wearer from getting too hot. This one here also has a reflective stripe to help make the wearer more visible to cars and other vehicles.
12. Running Belt:
This is another good gift idea for dads who like to work out because it enables the wearer to take their workout on the road and still be hands-free. A running belt can hold your phone, keys, and a small snack while fitting snugly around your waist. This one here also has room for 2 small water bottles.
13. Reflective Vest:
A reflective vest is a great gift for any dad who likes to work out in the early mornings or at night. Reflective vests help the wearer to be easily seen when it's dark outside. This one here is lightweight but durable and has a pocket on the back to hold small items.
14. Hydration Backpack:
A hydration backpack is a perfect gift for a dad who likes to workout. It helps the wearer easily move around while transporting water and keeping their hands free. This one here keeps water cool for up to 4 hours.
15. Shaker Bottle:
These are great gift ideas for dads who like to make protein shakes before or after a workout. They can help the dad in your life easily mix together shakes and supplements and then take them with them to help fuel their workout. This one here remains odor-free and helps guard against lingering flavors.
16. Foam Roller:
A foam roller is a wonderful gift for a dad who likes to workout. Foam rollers are perfect for massaging sore and achy muscles. They can be used before or after a workout. This one here is lightweight and designed to get a deep massage.
Conclusion on 15+ Father's Day Gifts for Dads Who Like to Workout
Well, I hope this list was helpful in giving you some good ideas about Father's Day gifts to give dads who like to workout. I know I will be picking a few items off this list to give to the dads in my life.
If you have any great gift ideas to add to the list, comment below or email me at Candice@littlestepsbighappy.com.
Follow me on Pinterest for more great gift ideas.
Pin this for later!
👇
👇
You might also like: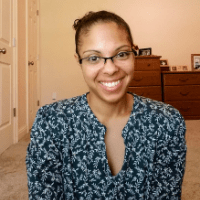 I'm a busy mom of 3 turned Health and Fitness Coach and Self Defense Instructor. I help inspire other moms to reach their health, fitness, and weight loss goals. You can usually find me chasing my kiddos around, training Brazilian Jiu-Jitsu, or sneaking away to read romance novels. About Me