Woohoo!! You're signed up for the 5-Day Motivation & Movement Challenge!
You are officially signed up and good to go. Each day of the challenge, I will send you an email reminder and instructions for that day of the challenge.
The rest of the action will be happening in the Challenge Facebook group. If you haven't yet, head over to the group and ask to join.
On Sunday, I will let everyone into the group and you can introduce yourself and get ready for the challenge.
Before you go!
Before you go, I wanted to let you know that you are welcome to invite other people to join the challenge too. Challenges like this are a lot more fun and effective when you have a friend or partner to help cheer you on.
You can share the sign-up page with them, or just invite them to the Challenge Facebook group and it has instructions to sign up there as well.
I'm looking forward to seeing you in the challenge!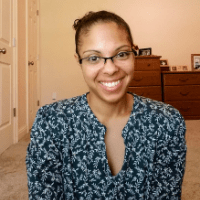 I'm a busy mom of 3 turned Health and Fitness Coach and Self Defense Instructor. I help inspire other moms to reach their health, fitness, and weight loss goals. You can usually find me chasing my kiddos around, training Brazilian Jiu-Jitsu, or sneaking away to read romance novels. About Me