Woohoo! You are officially signed up!
All that is left is for you to check your inbox and find your Welcome email to get started. If you have any questions or issues getting any of your Fitness Challenge emails, email me at Candice@littlestepsbighappy.com and I will get it sorted out for you.
But wait! Before you go!
I wanted to tell you about my Facebook Group called Mommas Getting Fit
It's a support and accountability group for moms. We talk about recipes, meal prep, exercise, and how to possibly find time to do it all when you have a busy family to manage too!
Getting fit and healthy is not always easy and it can feel super lonely when it seems like you are the only one trying not to stress eat your kids leftover PB&J sandwich after they leave the table. (I am SO guilty of that one!)
We are not a group of women who have it all figured out. We are just a group of moms who are hoping to maybe lose some weight, eat healthier, and figure out how to find time to exercise when the toddler won't let you put him down.
If you think that you would like to hang out with us and get some support in your own health and fitness journey, come check us out!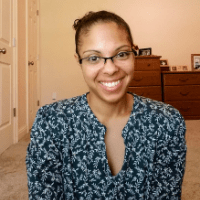 I'm a busy mom of 3 turned Health and Fitness Coach and Self Defense Instructor. I help inspire other moms to reach their health, fitness, and weight loss goals. You can usually find me chasing my kiddos around, training Brazilian Jiu-Jitsu, or sneaking away to read romance novels. About Me