Here is a quick sneak peek of one of my coaching sessions. This is just the teaching portion where I go over the new information for the week.
During this session, we also covered specific issues that had come up the week before plus we created a good plan for the upcoming week, but I edited those portions out to respect my client's privacy.
If you have any questions, feel free to contact me by email at Candice@littlestepsbighappy.com.
Ready to start making progress with your own weight loss? Head over here to sign up for a FREE call and we can make a plan for you!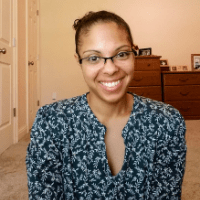 I'm a busy mom of 3 turned Health and Fitness Coach and Self Defense Instructor. I help inspire other moms to reach their health, fitness, and weight loss goals. You can usually find me chasing my kiddos around, training Brazilian Jiu-Jitsu, or sneaking away to read romance novels. About Me