Curious about the benefits of running clubs? Find out what you'll get from joining a running club and if it's right for you.
Perhaps you've just started running, are getting back into it after some time away, or are an experienced runner looking to switch up your training for a more social experience. Regardless of how you got here, you've now decided it's time to join a running club.
Congratulations! You are about to discover a whole new level of running enjoyment and satisfaction that you didn't know was possible! You're about to meet some great people, smash a new personal best, or maybe unearth a whole new type of running you didn't know about before! 
Recently, the popularity of running clubs has accelerated as more people understand the importance of leading an active life. Running clubs offer support, inspiration, and accountability and can play a crucial role in accomplishing your wellness objectives. 
However, before you get to the good bit comes the part where you need to figure out how and where you can find a running club. How do you know if it's the right running club for you?
I've been there. So, to make it easier and get you to the good part faster, here's my simple guide to finding the right running club for you – whatever your fitness level, motivation, or schedule.
In this article, we delve into the top 5 advantages of joining running clubs and how they can aid you in attaining your health and wellness aspirations!
Disclosure: This post may contain affiliate links which I'm happy to promote. All thoughts and opinions are my own. Much love & thank you for your support. 🙂 To learn more about my policy, click here.
But first, why have running clubs suddenly become so popular?
If every second person you speak to lately mentions their running club, there's a good reason, the popularity of running clubs has exploded in the last few years, and it's no surprise why.
Running clubs offer a nurturing and stimulating environment for individuals of all fitness levels to pursue their passion for running and offer access to organized running events. They deliver all of the health advantages of running and also meet the human need for social interaction and community.
Running clubs offer a supportive network of like-minded individuals, access to professional guidance, and use tried and tested methods to aid individuals in setting and attaining wellness objectives.
They also present an engaging means to stay active, establish healthy habits, and experience a sense of achievement while being part of a supportive community. So it's no surprise they've become so popular!
What are Running Clubs?
Running clubs are organized communities of runners who unite to train, socialize, and motivate one another. They cater to diverse interests, capabilities, and goals, providing a distinct and engaging experience for their members.
Definition and purpose of running clubs
At the core of every running club is a passion for running and a desire to support and inspire others. Although clubs can differ in size, structure, and style, all aim to help their members enhance their running skills, forge lasting friendships, and achieve their fitness objectives.
Distinct types of running clubs
Running clubs cater to different preferences and goals, so it's important to find the right fit for your goals:
Recreational clubs

: These clubs concentrate on casual group runs and socializing, providing a relaxed atmosphere for members to relish the sport.

Competitive clubs

: These clubs stress training and racing, attracting more seasoned and dedicated runners.

Charity-focused clubs

: These clubs blend running with philanthropy, generating funds and awareness for charitable causes.
Running social
Another defining factor of running clubs is that they offer distinctive features and benefits for their members, such as group runs and events, networking opportunities, and a sense of camaraderie.
Members can forge lasting friendships, develop accountability, and gain valuable insights from fellow runners while positively impacting their local community.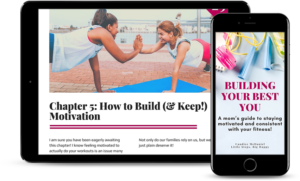 The Top Health Advantages of Joining a Running Club
Membership in a running club can yield numerous health benefits, from enhanced cardiovascular health to improved mental well-being.
Strengthened cardiovascular health
Frequent running can help fortify the heart, decrease blood pressure, and diminish the risk of heart disease. Running clubs supply the structure and motivation required for members to maintain a consistent exercise regimen, which can result in long-term cardiovascular health benefits.
Weight management
Running is an efficient method to burn calories and regulate weight. Running clubs can aid members in staying on track with their weight management objectives by offering motivation, support, and encouragement to maintain a healthy diet and exercise routine.
Mental health benefits
Running has been associated with reduced stress and anxiety, as well as improved mood and self-esteem. Joining a running club can provide additional mental health benefits by cultivating social connections and fostering a sense of accomplishment.
Heightened sleep quality
Consistent exercise, such as running, can lead to improved sleep patterns and better sleep quality. Running clubs promote regular exercise, which can result in improved sleep quality and overall health.
Increased motivation
Running clubs are a fantastic way to stay inspired and accountable on your fitness journey.
The potency of group exercise
Exercising in a group can be more motivating and enjoyable than working out alone, and it may offer even more health benefits than training solo. The camaraderie and support found in running clubs can keep members engaged and determined to reach their objectives.
Setting and achieving goals collectively
Running clubs often encourage members to establish individual and group goals. Collaborating towards these goals fosters a sense of accountability and motivation that can lead to greater success in reaching personal milestones.
Celebrating achievements and progress
Running clubs create an environment where members can celebrate their accomplishments and progress with like-minded individuals. This positive reinforcement can boost self-esteem and promote continued growth and development in one's fitness journey.
Related posts:
Tips on How to Join a Running Club
Joining a running club can be a gratifying experience, but it is essential to find the right fit for your needs and preferences.
Know what you want
This is the most important thing you need to know before looking for a running club. Think about your reasons for wanting to join a running club – is it to get more fit?
Are you looking to compete in an upcoming race and want a training program to keep your progress on track? Are you new to a city and looking to meet new people? Maybe you're looking for a way to become more involved in your community and give back where you can.
Running clubs offer these opportunities and more. There are social running clubs that use running to justify cooldown beers in nearby breweries.
There are competitive clubs that host regular races and support members' racing goals. Plus, there are philanthropic running groups that raise money for the local community or take part in local volunteerism activities.
There are casual neighborhood meetups, grizzly trail runs, and groups for LGBTQIA+ communities, women-only, people of color, and runners with disabilities.
I usually like to write down three things that are most important to me when joining a club and then keep them beside me as I research. I find it helps keep me focused, stops me from feeling overwhelmed, and helps me find the right club.
And, best of all, there are often so many clubs that deliver on many of these things – providing opportunities to socialize, join a training program, and even raise money for charity!
Research local running clubs
Start by researching running clubs in your area by visiting websites like Joinrunsocial. Consider factors such as location, meeting times, and club focus (recreational, competitive, or charity-focused) to narrow down your choices.
Attend a trial session
Many running clubs offer trial sessions or open runs for prospective members. Participating in these events can give you a sense of the club's atmosphere, structure, and member demographics.
Selecting the right club for your needs
When choosing a running club, consider factors such as your fitness level, running objectives, and desired level of commitment. Select a club that aligns with your needs and preferences to ensure a positive experience.
Making the most of your membership
Once you have joined a running club, actively participate in group runs, events, and social gatherings to maximize the benefits and enjoyment of your membership.
How Running Clubs Help You Achieve Your Wellness Goals
Running clubs offer various resources and support systems to help members achieve their health and wellness objectives.
Social support and accountability
Running clubs provide a social network of like-minded individuals who can offer encouragement, advice, and motivation. This support system helps members to stay accountable and committed to their wellness goals.
Expert advice and coaching
Many running clubs have experienced runners or coaches who can provide valuable insights, tips, and training plans. Access to expert advice can help members enhance their running skills and reach their goals more effectively.
Access to specialized training programs
Running clubs often offer specialized training programs or workshops for their members. These programs can help members improve their running form, endurance, or speed, and achieve their fitness goals.
Opportunities for competition and personal growth
Participating in running clubs can expose members to local races and events, providing opportunities for competition and personal growth. These experiences can be both motivating and rewarding, helping members attain their wellness objectives.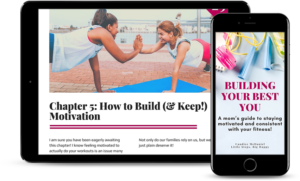 FAQs About the Benefits of Running Clubs
Q: Are running clubs suitable for beginners?
A: Yes, running clubs are suitable for beginners. Many clubs cater to runners of all levels and offer structured training programs to help newcomers improve their skills and endurance.
Q: How do I find a running club near me?
A: You can find running clubs near you by searching online, asking for recommendations from local running stores or gyms, or checking social media platforms for running groups in your area. Sites like Joinrunsocial provide club listings.
Q: Is there a membership fee for joining a running club?
A: Some running clubs require a membership fee, while others are free to join. It's essential to research the club's fee structure before joining to ensure it fits within your budget.
Q: Can I join more than one running club?
A: Yes, you can join more than one running club if your schedule permits and you wish to gain different experiences or participate in multiple training programs.
Q: What should I bring to my first running club session?
A: For your first running club session, wear comfortable running shoes and clothing, bring a water bottle, and have a positive attitude. It's also a good idea to arrive early to introduce yourself to the club organizers and other members.
Q: Do running clubs offer support for injury prevention and recovery?
A: Some running clubs may provide advice or workshops on injury prevention and recovery, but it's important to consult with a healthcare professional for personalized guidance on addressing any injuries or concerns.
Conclusion to 5 Benefits of Running Clubs for Your Health & Wellness Goals in 2023
Running clubs offer numerous benefits for individuals seeking to improve their health and wellness. From providing social support and expert advice to facilitating personal growth and goal achievement, running clubs can be an invaluable resource for those looking to lead a healthier, more active lifestyle.
What are your favorite benefits of running clubs? Let us know in the comments or email me at Candice@littlestepsbighappy.com. Follow me on Pinterest for more workout tips and advice.
Want more fitness tips for moms?
Pin this for later!!
You might also like…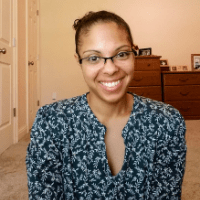 I'm a busy mom of 3 turned Health and Fitness Coach and Self Defense Instructor. I help inspire other moms to reach their health, fitness, and weight loss goals. You can usually find me chasing my kiddos around, training Brazilian Jiu-Jitsu, or sneaking away to read romance novels. About Me